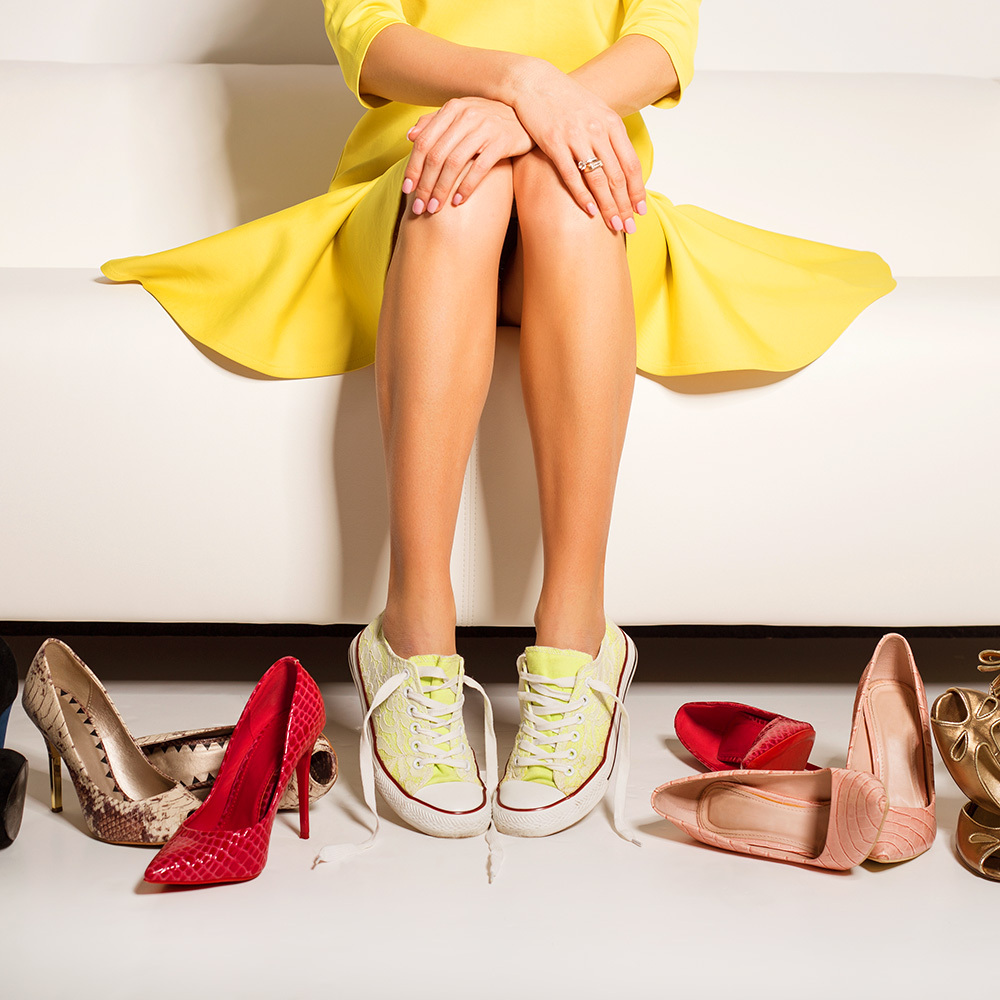 We've grown to love our comfy stay-at-home wear, and at the same time, our wallets are empty, which is creating some interesting new trends in fashion.
Malls are reopening but money is tight, so retailers and consumers are loading up on price-conscious basics and neutrals. Say "hello" to core classics like t-shirts, jeans, navy and khaki, and "goodbye" to seasonal merchandise. Retailers got stuck with a glut of winter- and spring-specific goods when they were shut down in March and they don't want to want to take a chance on it happening again in the fall.
New silhouettes are cleaner, colors are calmer, and patterns are softer. With the return to simple lines, basics, and minimalism, fashion is entering a period of understatement so it's time to say goodbye to logomania. As clothing becomes more practical, sunglasses are becoming more practical. Eyewear shapes are larger and more protective—oversized aviators are "in" and Matrix styles are "out."
The sales of men's dress shoes and high heels for women plunged 70% in the spring, but sales of Uggs, Crocs, and house slippers soared. The trend toward comfort in footwear is expected to continue as we return to work so shoe manufacturers are busy creating new designs with wider heels for stability, more padding for comfort, and athletic touches for style. Sneakers are "in" and dress shoes are "out."
Leggings, sweats, and pajama bottoms were big sellers while we were stuck at home and analysts are predicting that we will see more athletic and casual wear at work. The new dress code will be "Silicon Valley chic" rather than "office casual," meaning that it's okay to wear hoodies with a blazer, or sweatpants with a silky top, and it will be okay to wear the same thing over and over—the pressure is off!
Historically, hemlines go down when the economy gets worse, but fashion seems to be heading in the opposite direction. Hemlines are inching shorter so it's "hello" to miniskirts and goodbye to "maxis." Hot pants, cropped slacks, and high-waisted jeans are in, which is good news for retailers who are desperate to get us to spend some money and treat ourselves to something new.
Casual, comfortable, and practical are fashion's new refrain!
| | | | | |
| --- | --- | --- | --- | --- |
| | | | | |
| Sleep Tea | Allergy Tamer | Ancient Treasures Tea | Infinite Beauty Trio | Detox Tea |